Have you ever wandered through your living room, musing, "If only I had a lion to lounge on, without the actual danger of lounging on a lion?" If so, you're in for a wildly pleasant surprise.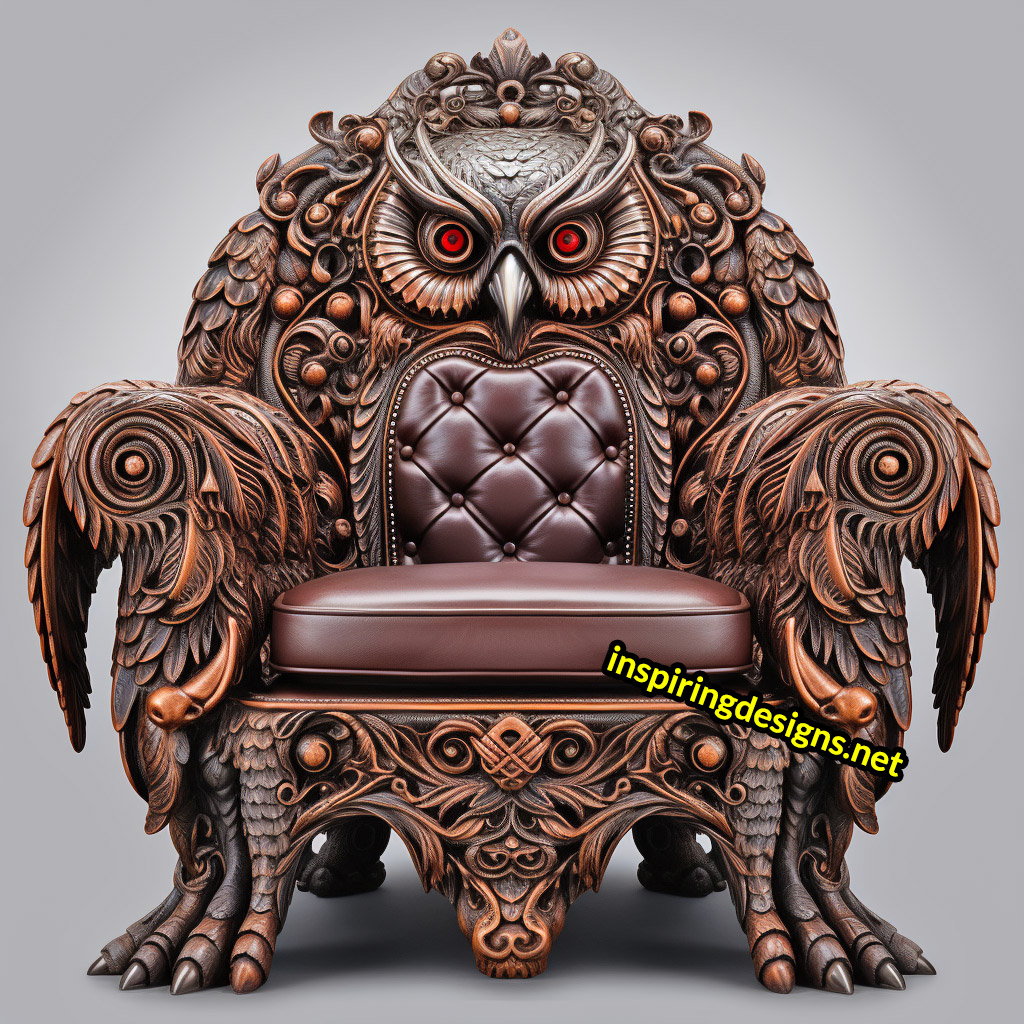 In a realm where functional meets fantastical, these oversized armchairs roar (or chirp, depending on the animal) their grandeur! Ranging from the majestic lions to the mysterious wolves, to the vibrant peacocks, and even the ethereal butterflies—there's a creature for every throne seeker.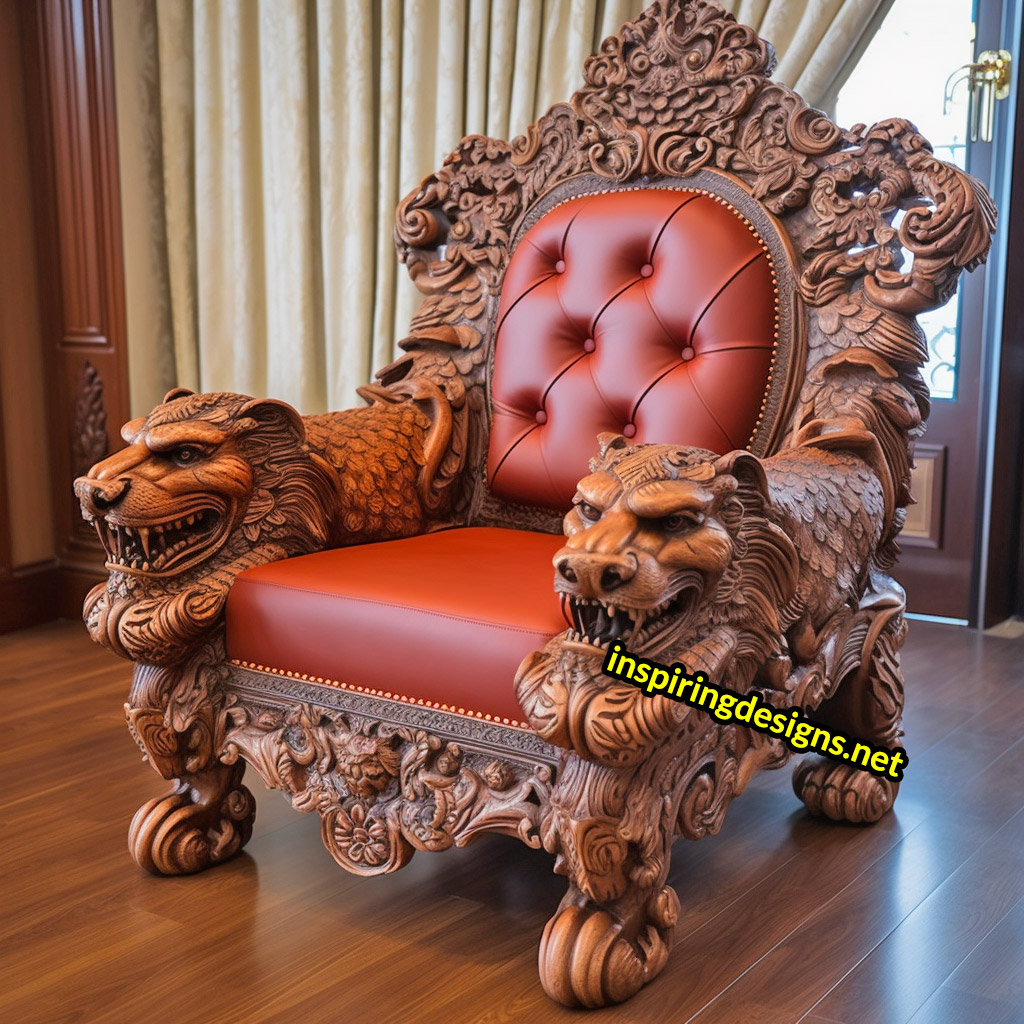 Each armchair boasts not just of immense comfort but an embrace of nature's beauty.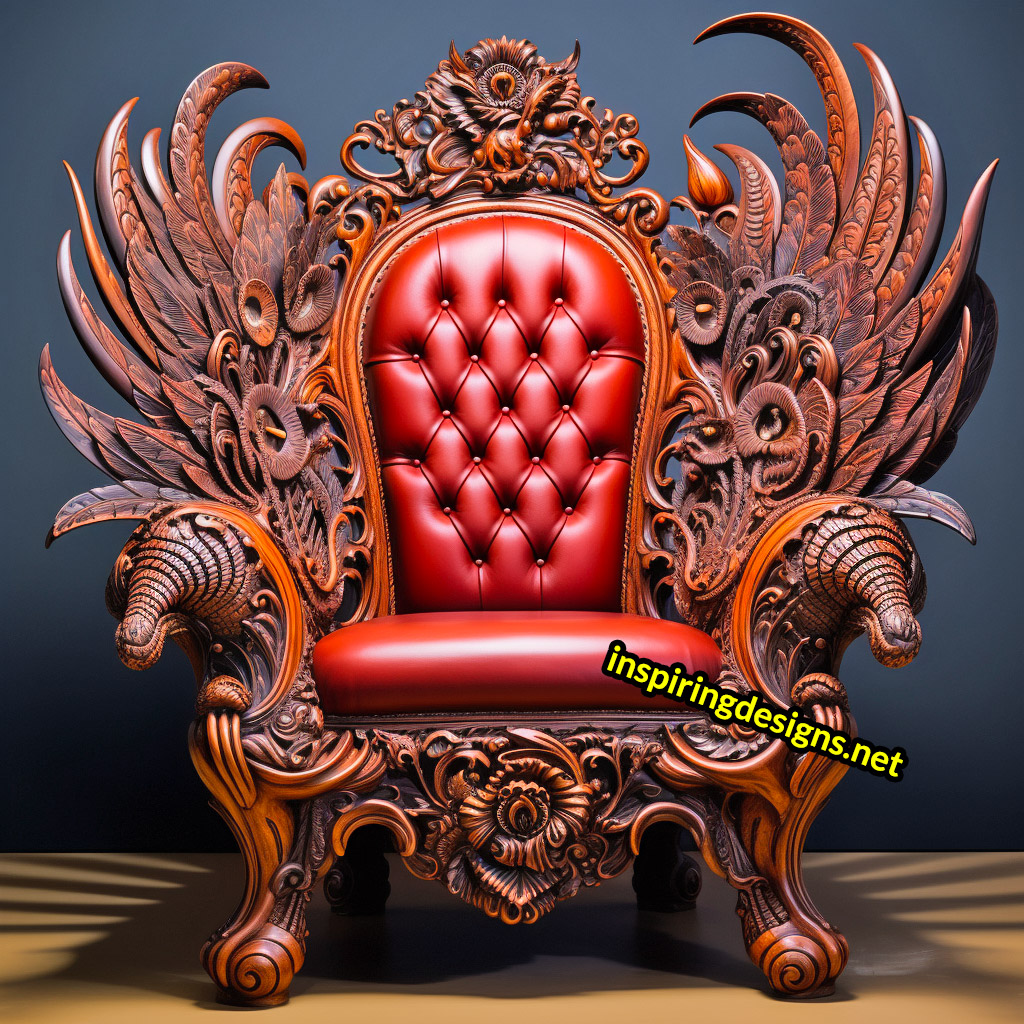 Right when you start feeling the paws, or should I say, the pull of relaxation, glance at the armrests. Intricately carved animals make a statement, with some even extending their artistry to the backrest. Imagine resting your arm on the graceful arch of a tiger or the fluff of a bear!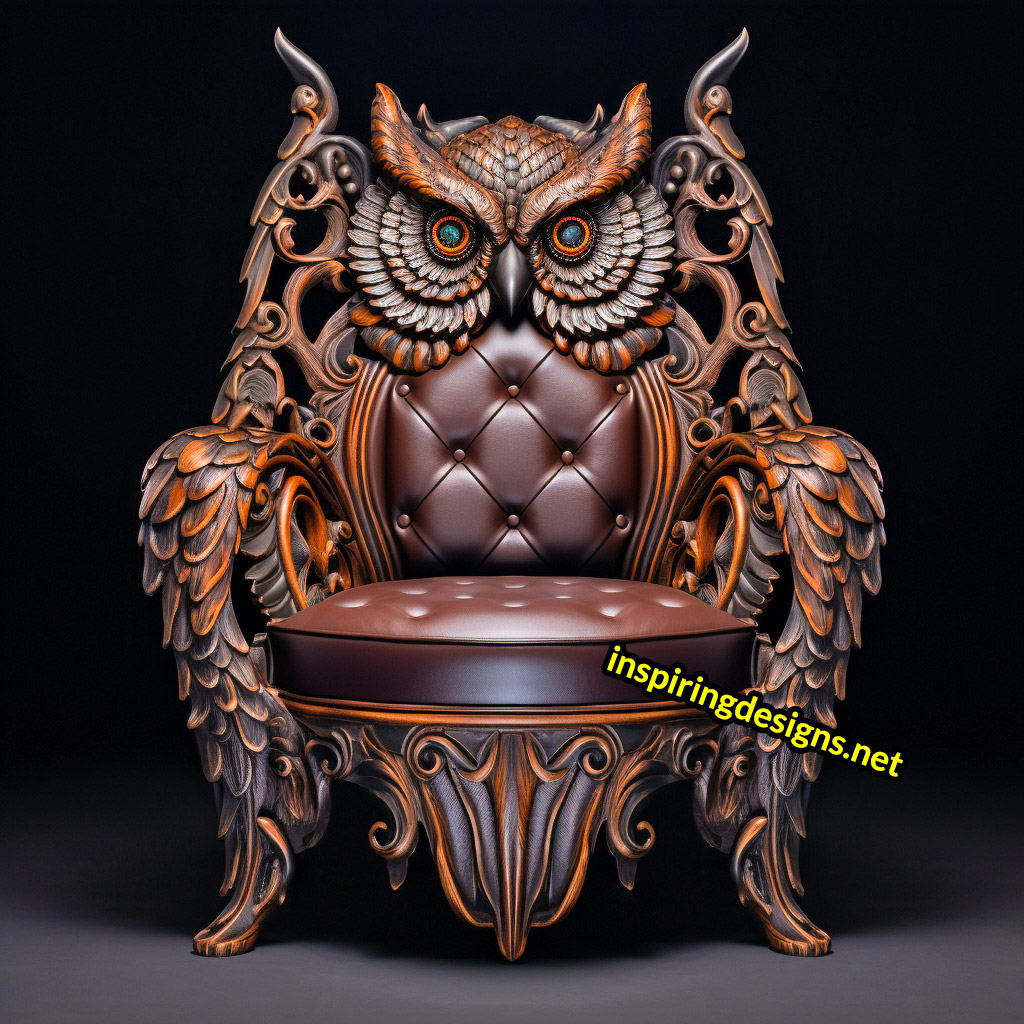 Talking about materials, the chairs aren't just a visual delight. They're handcrafted with the sumptuous elegance of wood and leather. As you lean back, let the cool touch of wood or the supple texture of leather caress your senses. With every chair being a one-off creation, you're not just bringing home a seat, but a story.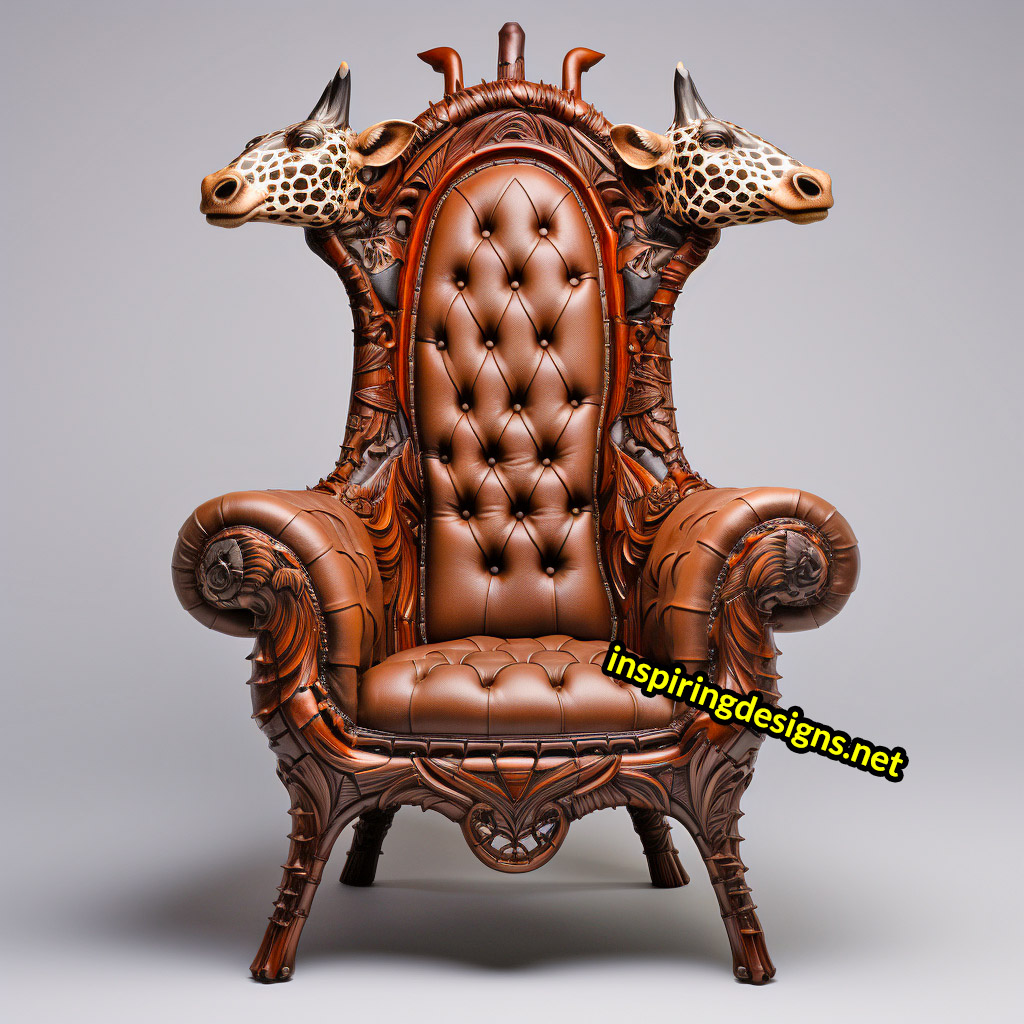 With no two chairs ever looking quite the same, they are ideal for someone yearning for luxury with a distinct edge. Picture it: an evening with friends, where your chair—not your culinary skills—becomes the talk of the town!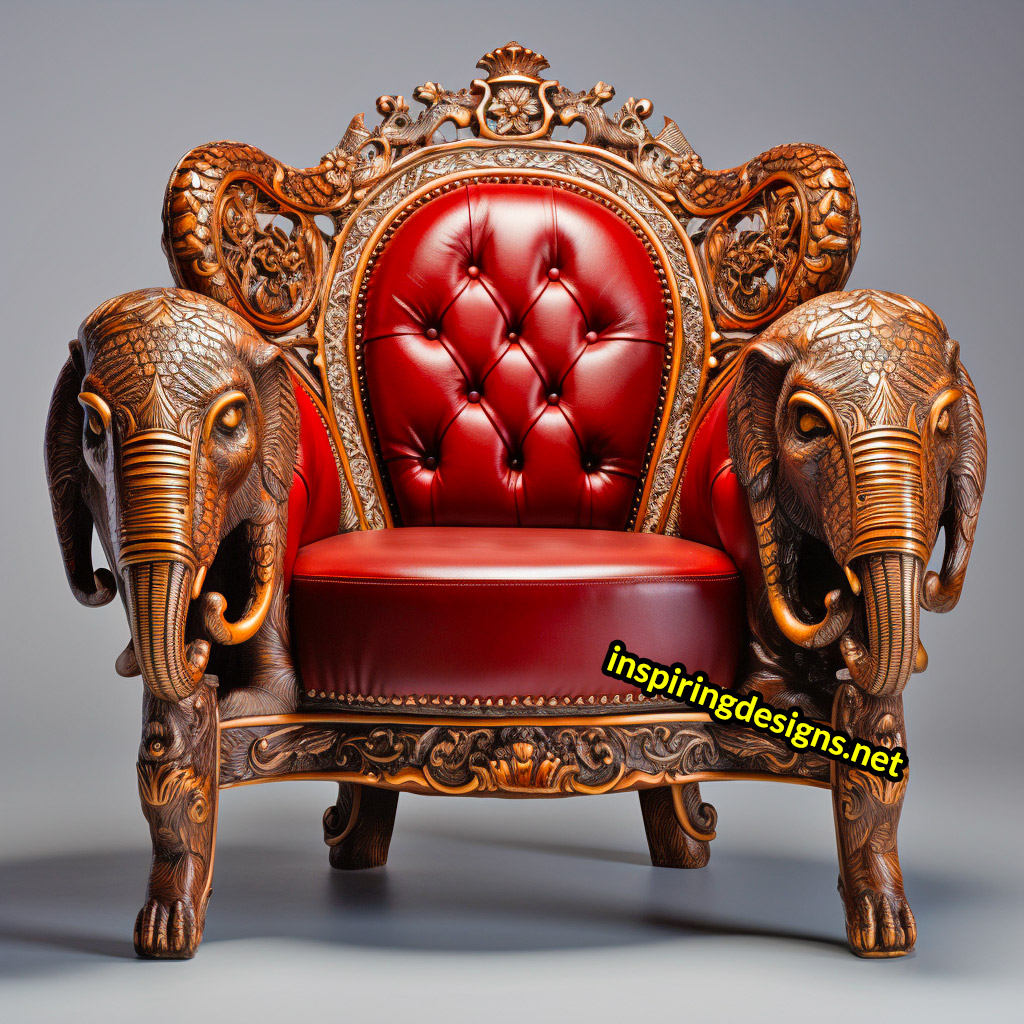 "Who's the ideal owner of such a whimsical work?" you may wonder. Well, the chair practically bellows—okay, maybe it just whispers—for that daring soul with an appetite for the audacious.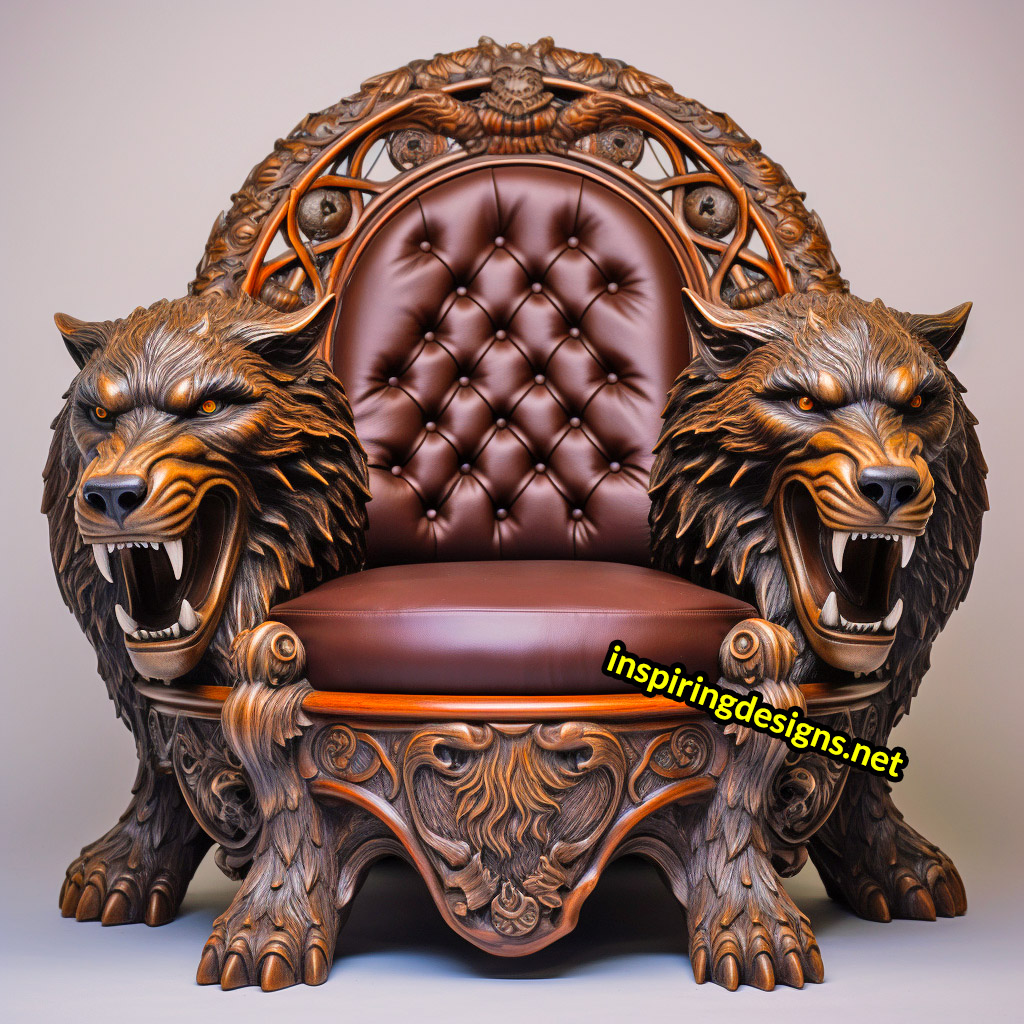 Those with a penchant for luxury, a flair for the unique, and a secret desire to rule their domestic jungle. And for the lords of their own lairs—a.k.a. the man caves—this is the ultimate cherry on top.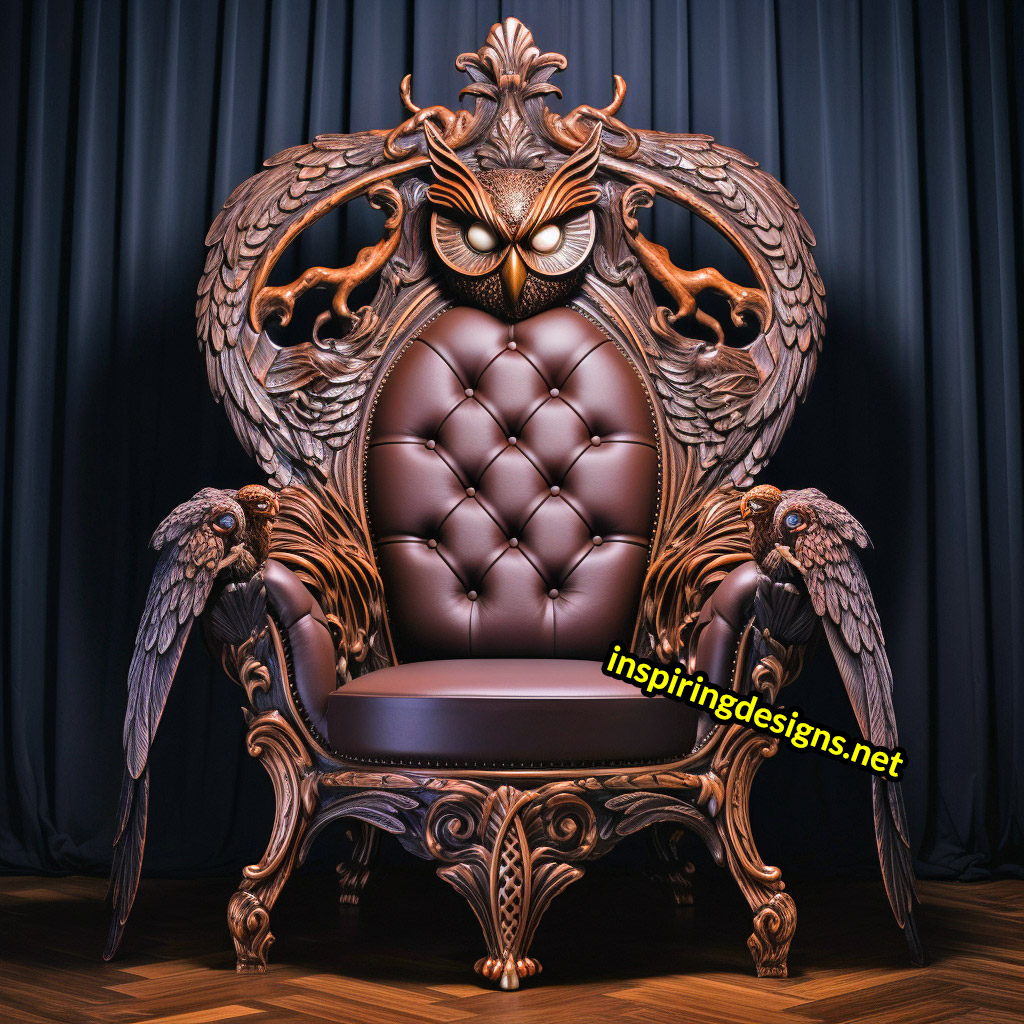 Interior design aficionados might have their eyebrows raised with a mix of curiosity and perhaps a twinge of skepticism. But hear us out! These chairs flawlessly fit homes with eclectic vibes, where every item has a tale to narrate.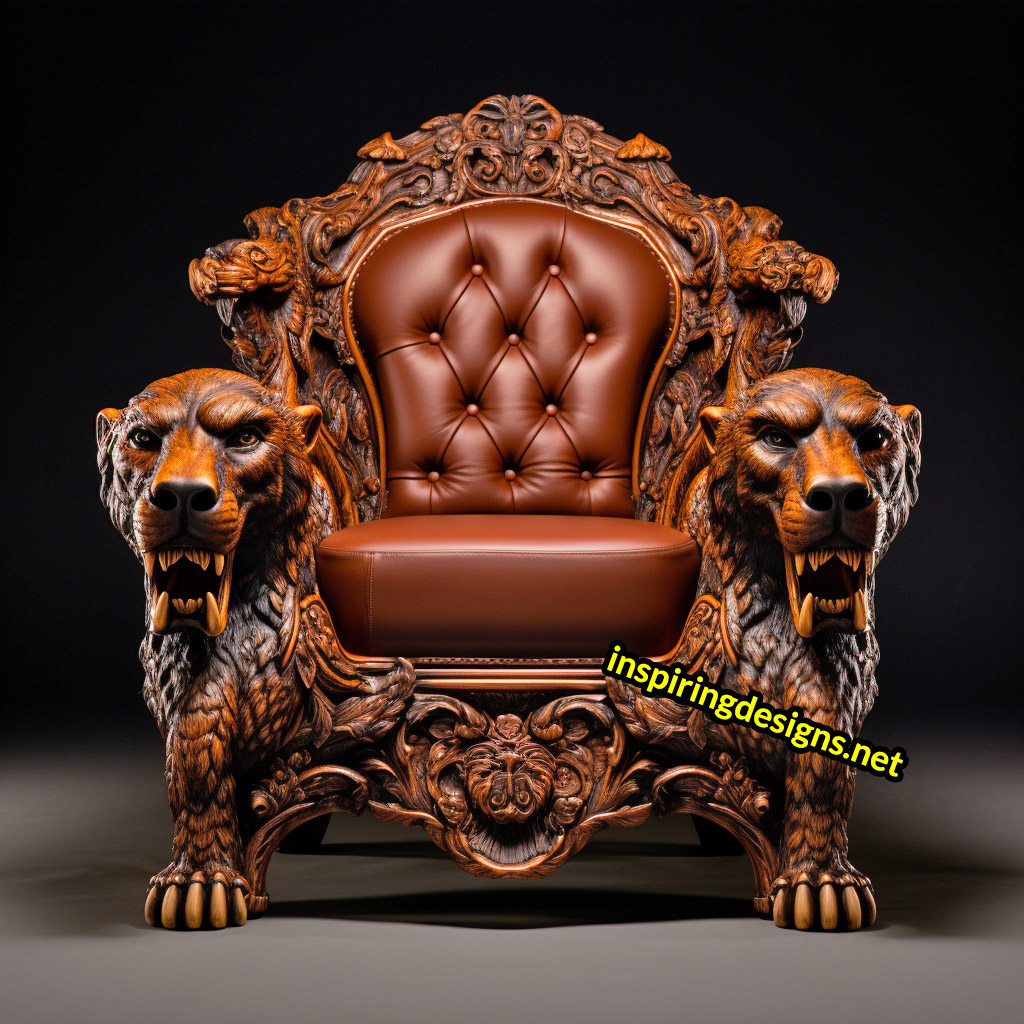 A rustic setting with wooden accents and earthy hues? Perfect. Or perhaps a boho-chic space, brimming with colors and textures? Even better. Just place the chair, and voila—it seamlessly integrates while also being the pièce de résistance.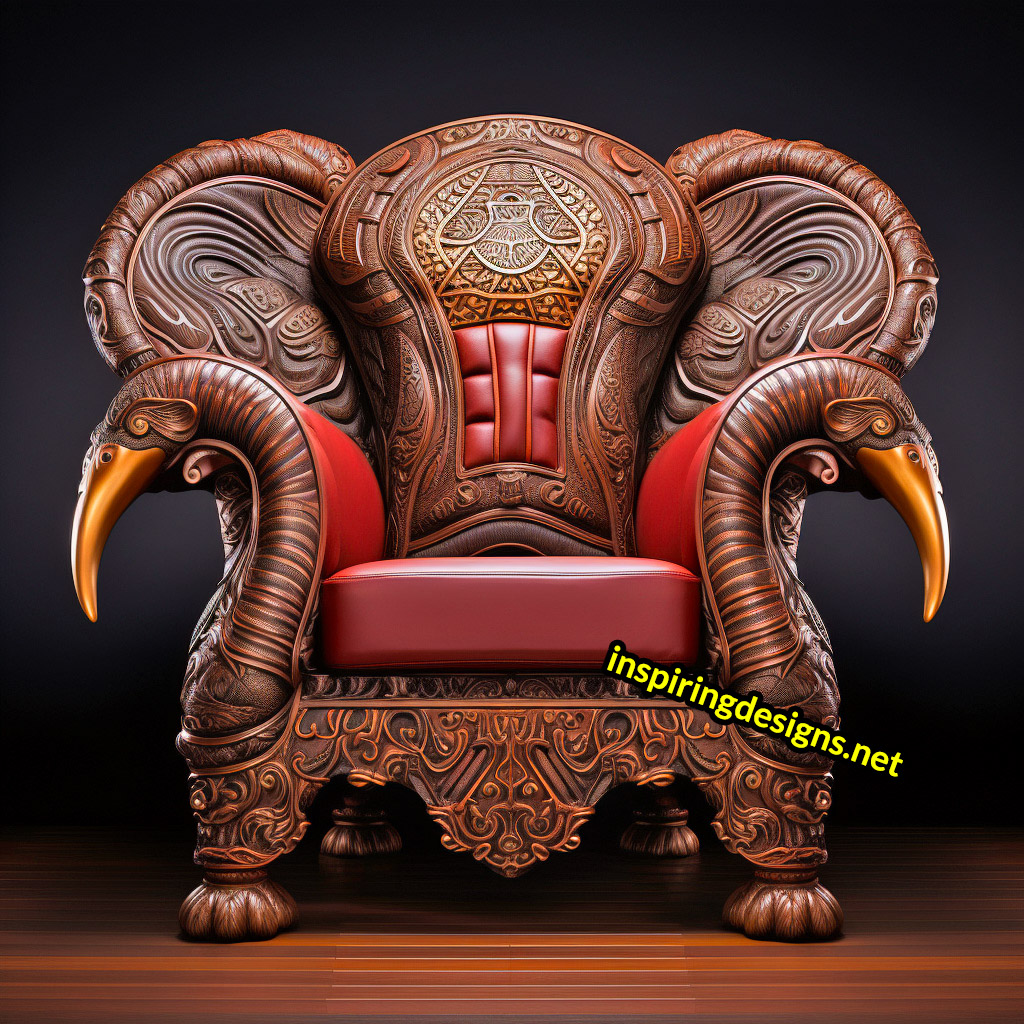 Their measurements are as varied as the animals they represent. While each one carries its own unique dimensions, the majority loom at an impressive 3-5 feet wide and 4-6 feet tall. It's not just a chair; it's an experience, an embrace—of both comfort and charisma.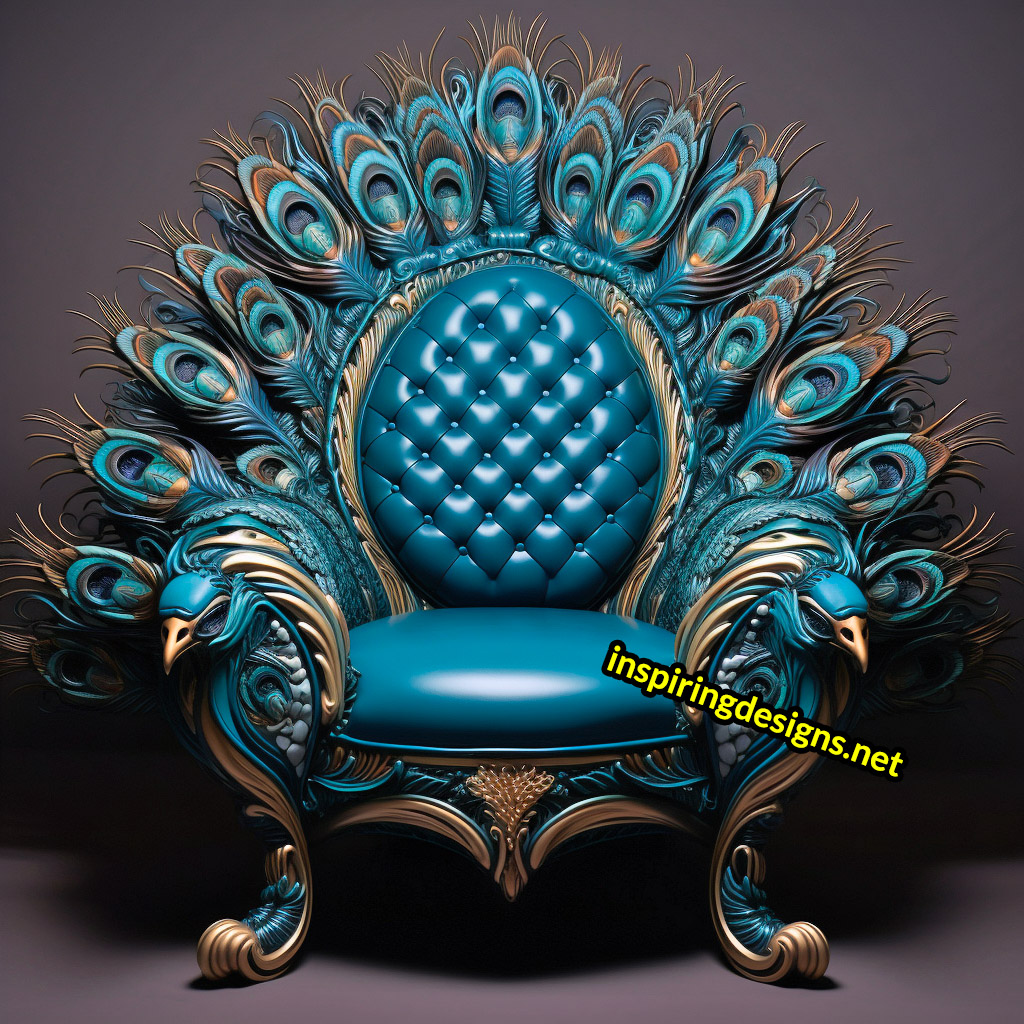 With such vast dimensions, it's clear that these chairs aren't just oversized; they're fit for royalty. So, whether you're a king, a queen, or simply someone who refuses to settle for the mundane—there's a chair calling your name.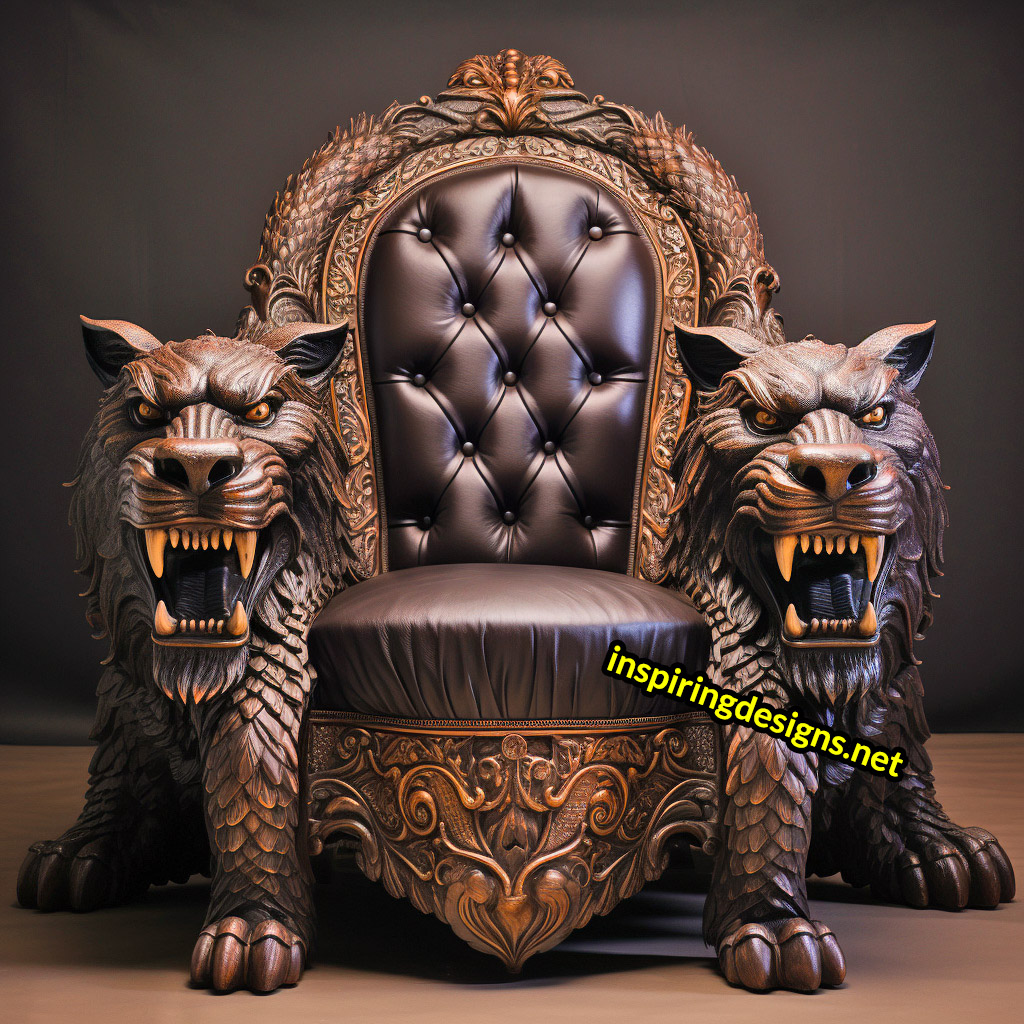 On the functional side, don't let their aesthetic grandeur fool you. They're perfectly crafted for lounging, reading, or perhaps even a regal nap. But beyond that, they're a visual spectacle—a gargantuan piece of art that you can actually sit on!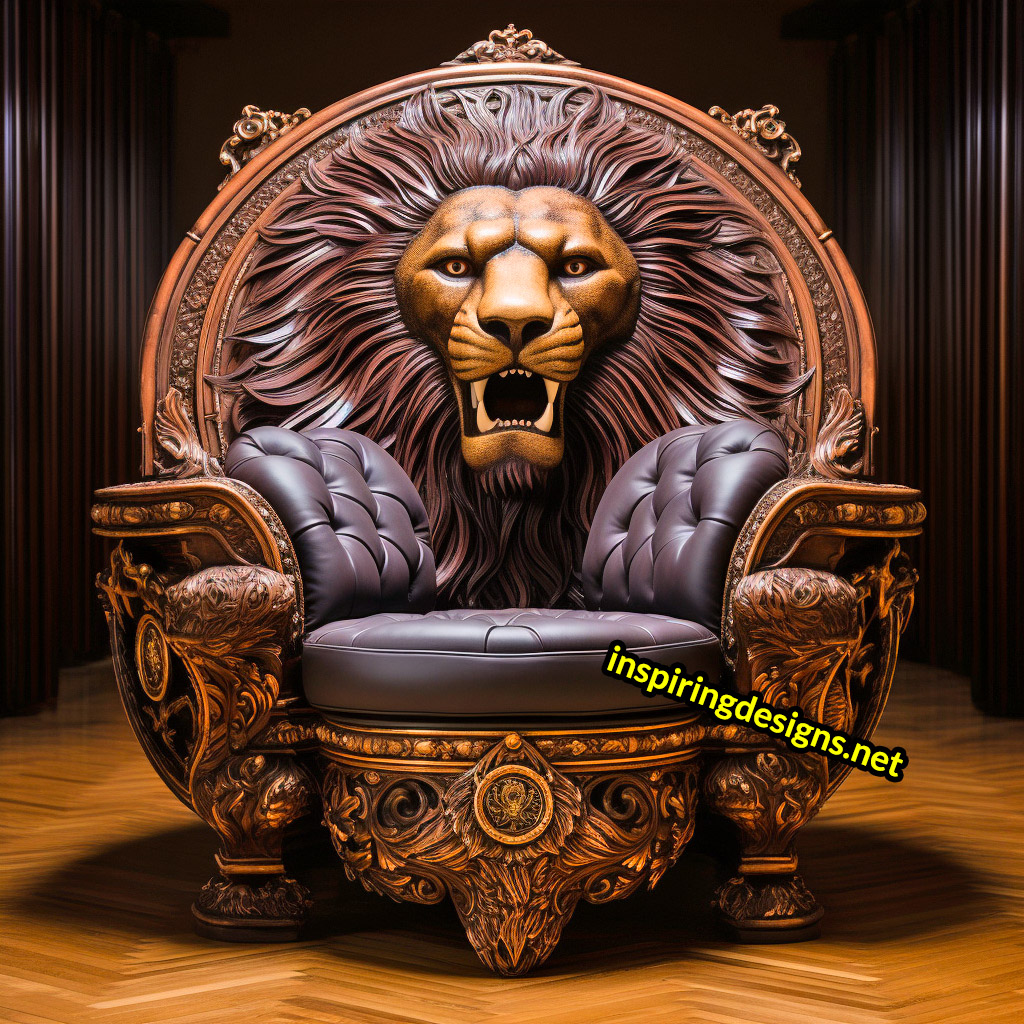 In essence, these chairs are where dreams meet reality. They're where you, after a long day, can sit on a butterfly (without the guilt) or lounge with a lion, letting the world's worries melt away.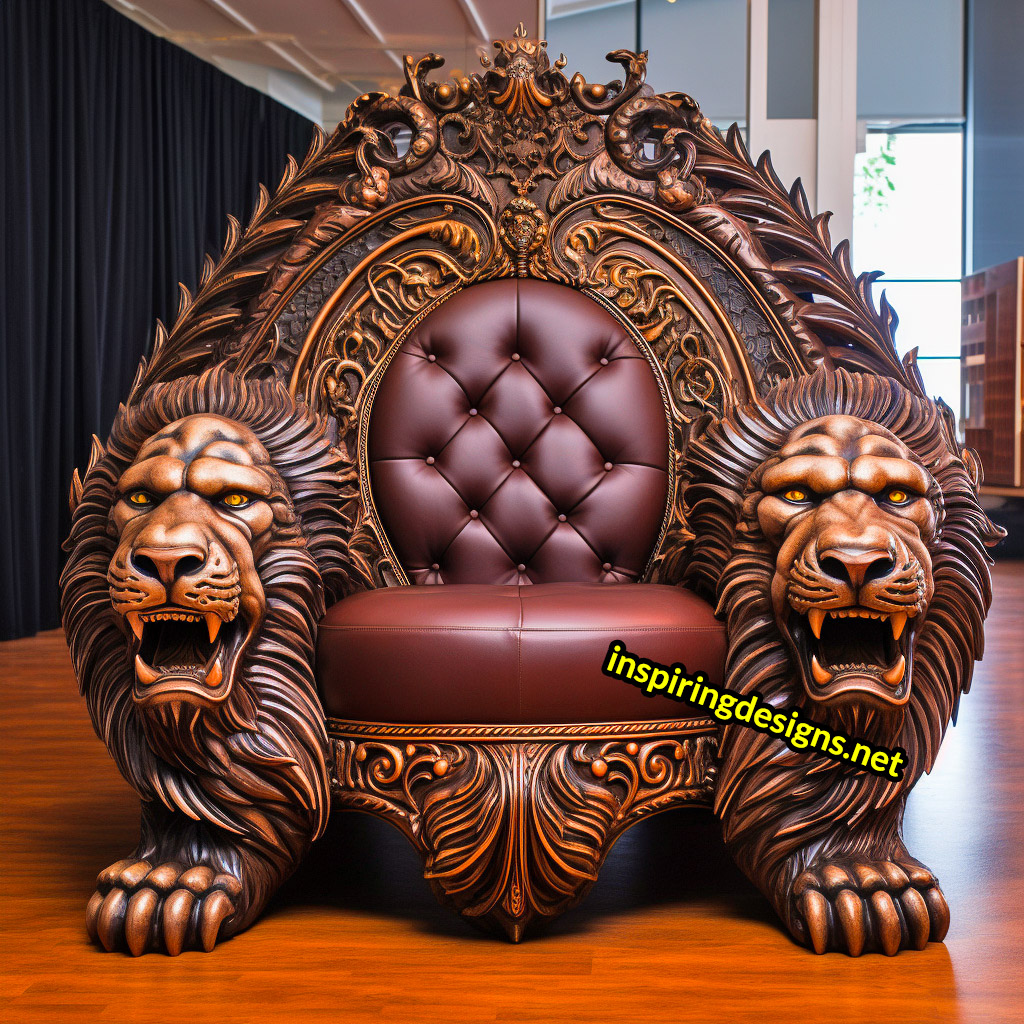 So, if you're looking for more than just a seat, if you're hunting for a conversation, a statement, and perhaps a gentle roar of luxury—these animalistic armchairs await.